I have known Chris and Capri for many years, through maternity, children and other photo sessions I have grown to know them and love them! These two love each other so much, I always feel like couples who play and have fun together will stay together! They wanted to celebrate their 3 year wedding anniversary by trashing her wedding dress in a similar theme of their wedding (fall, pumpkins etc.) They were married at Schnepf Farms in Queen Creek in a pumpkin patch….I know it is such a great idea for a wedding! So this blog will tell their anniversary story, this was truly the funnest shoot I have had the pleasure of shooting….to date! It starts out sweet, gets fun, fun-ner and if you keep scrolling, you will fall in love with these two who I have….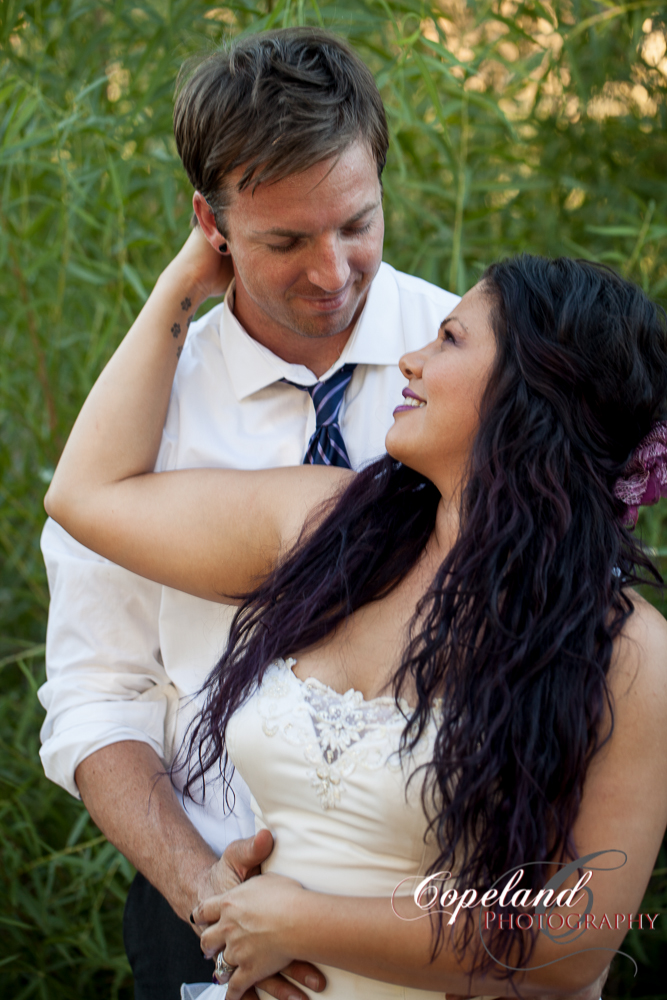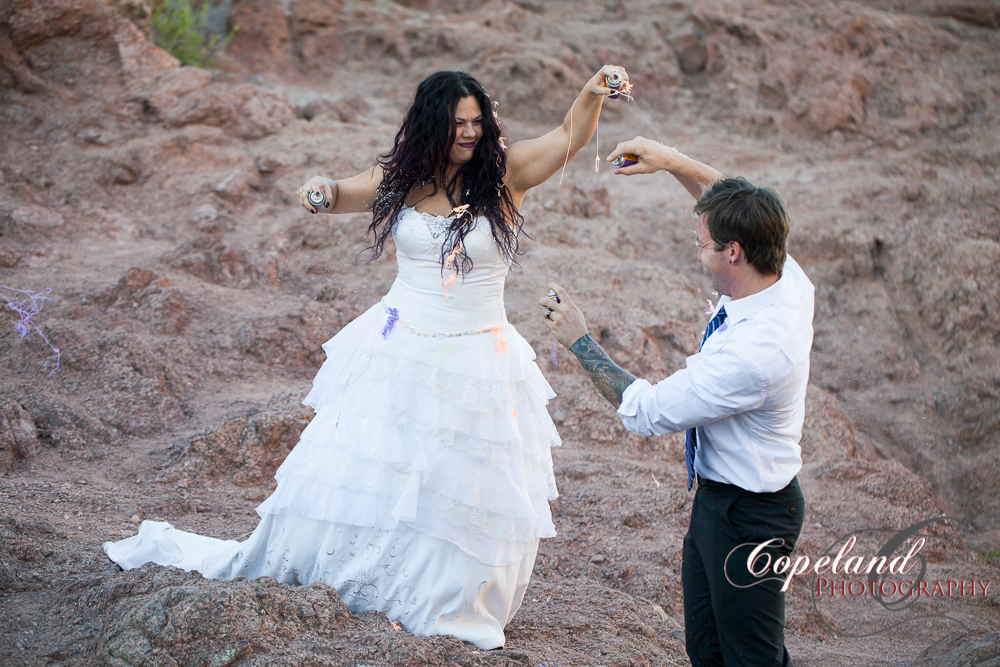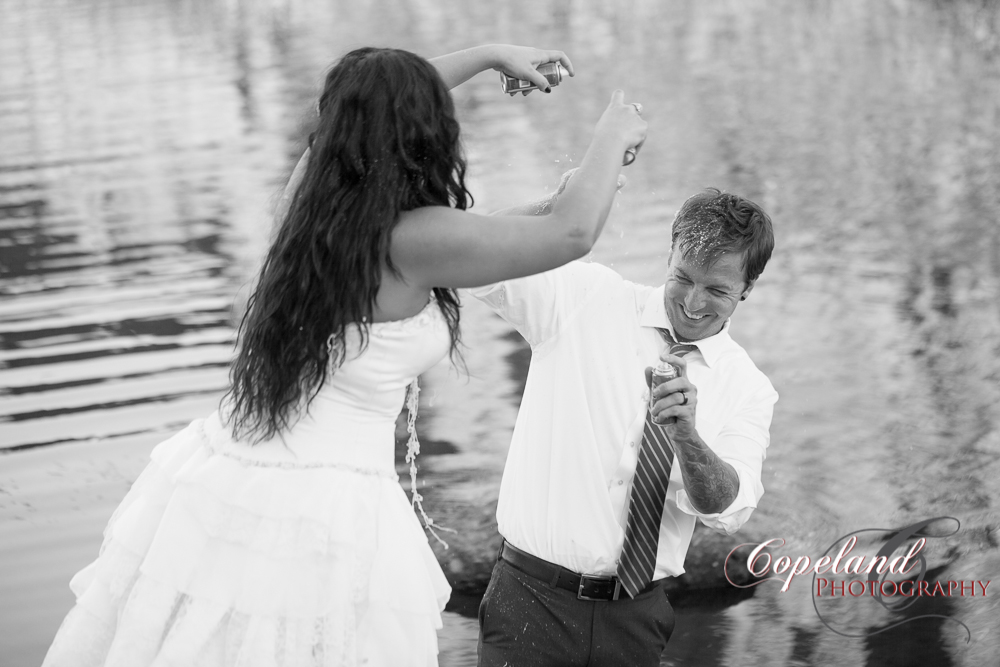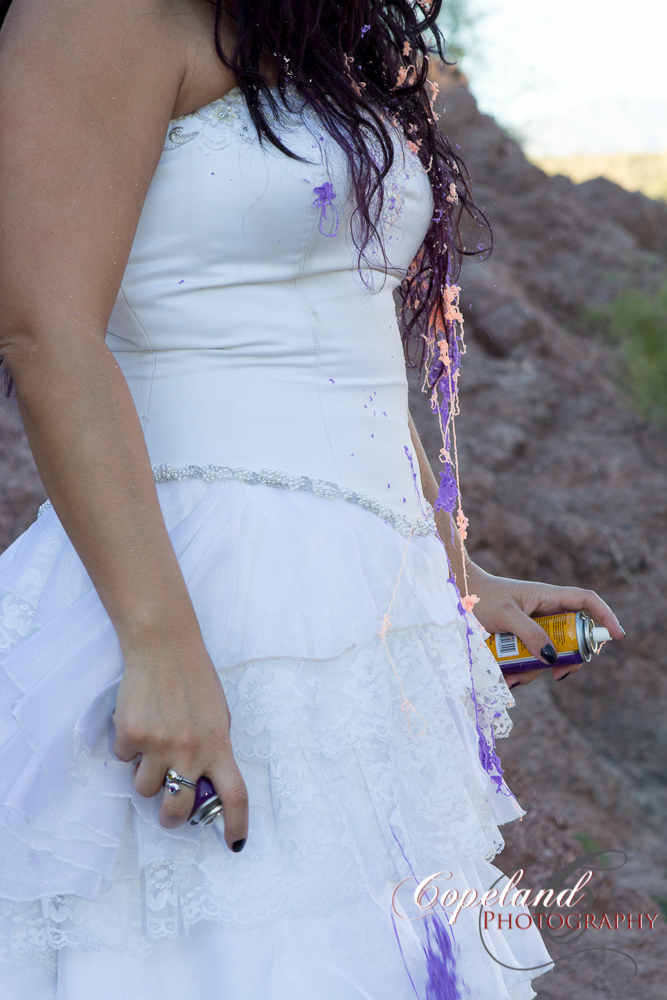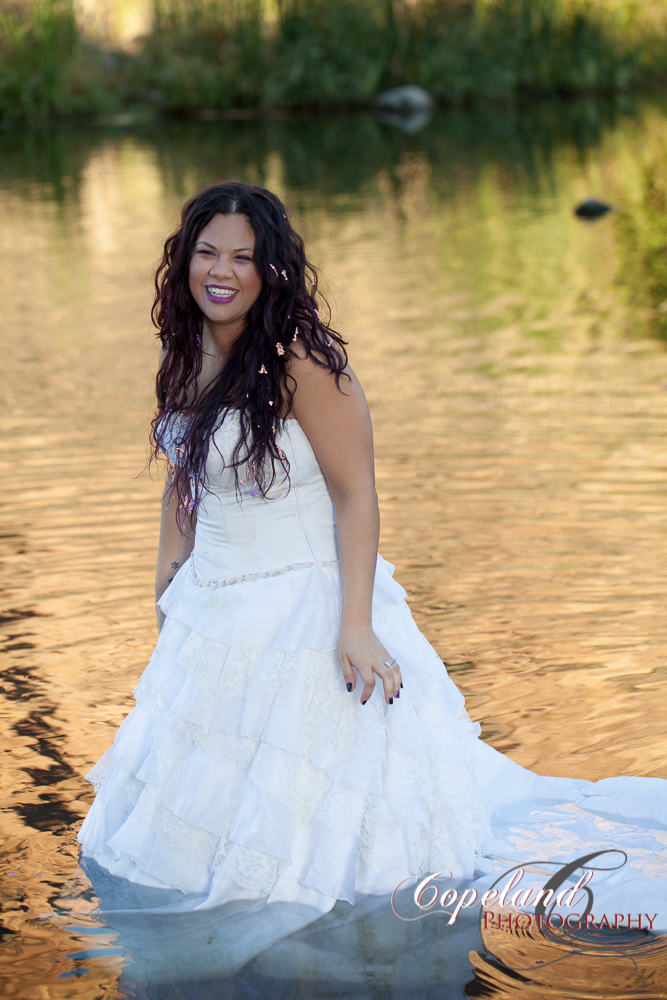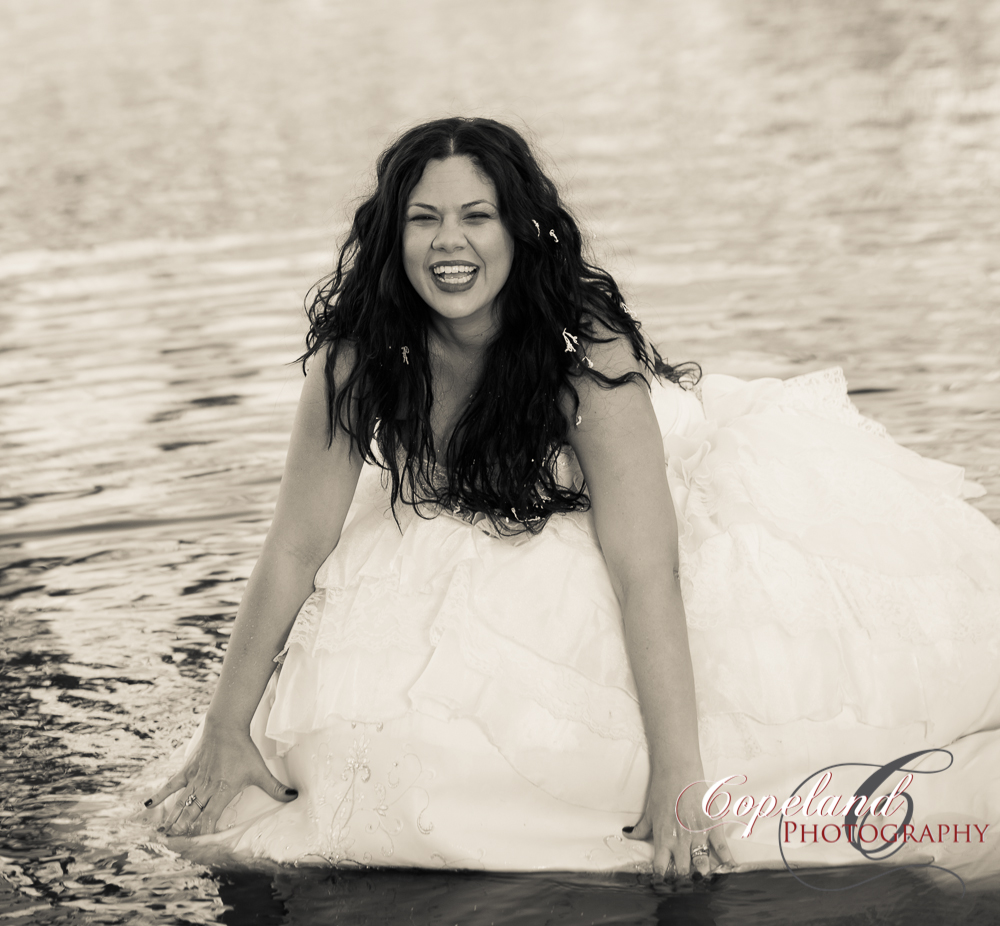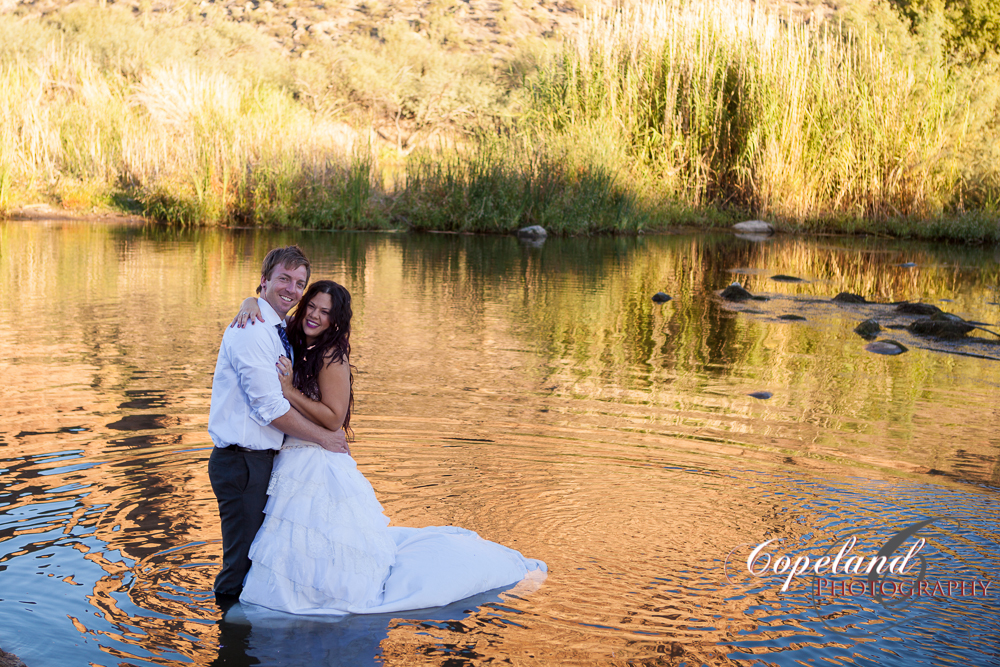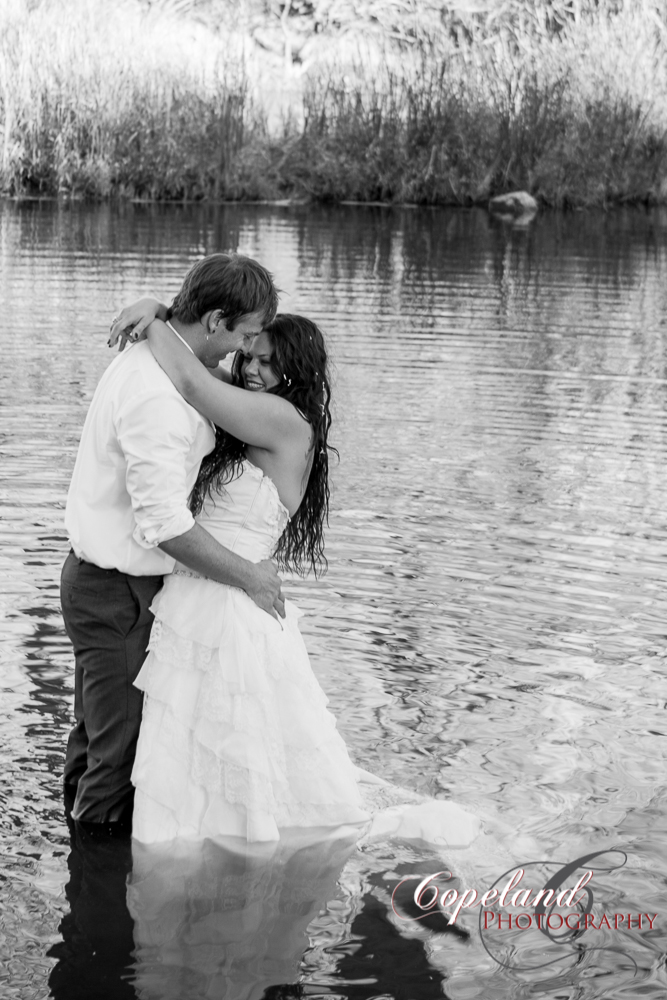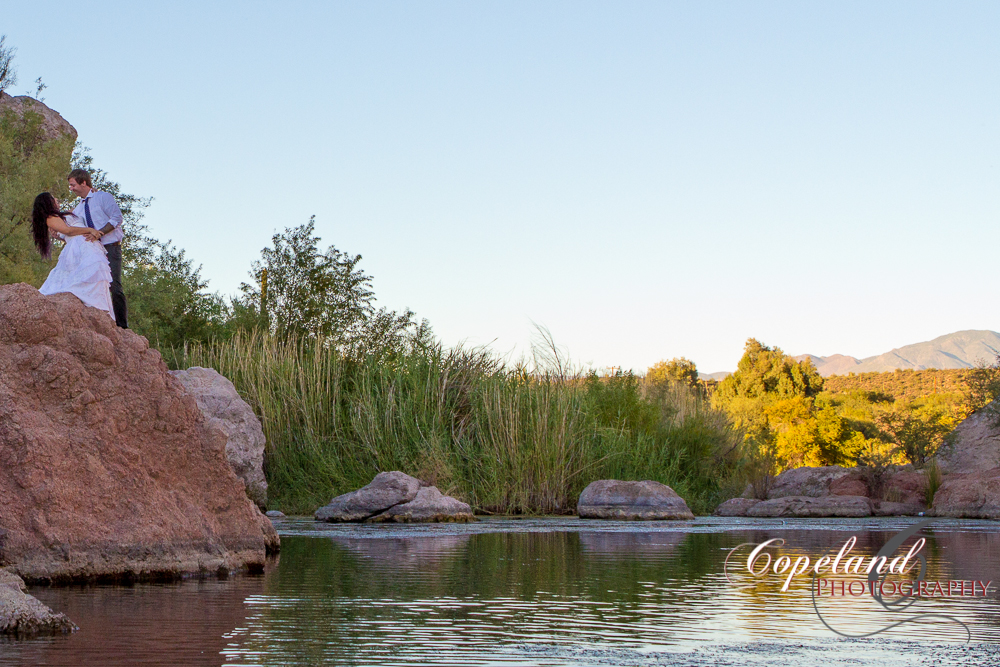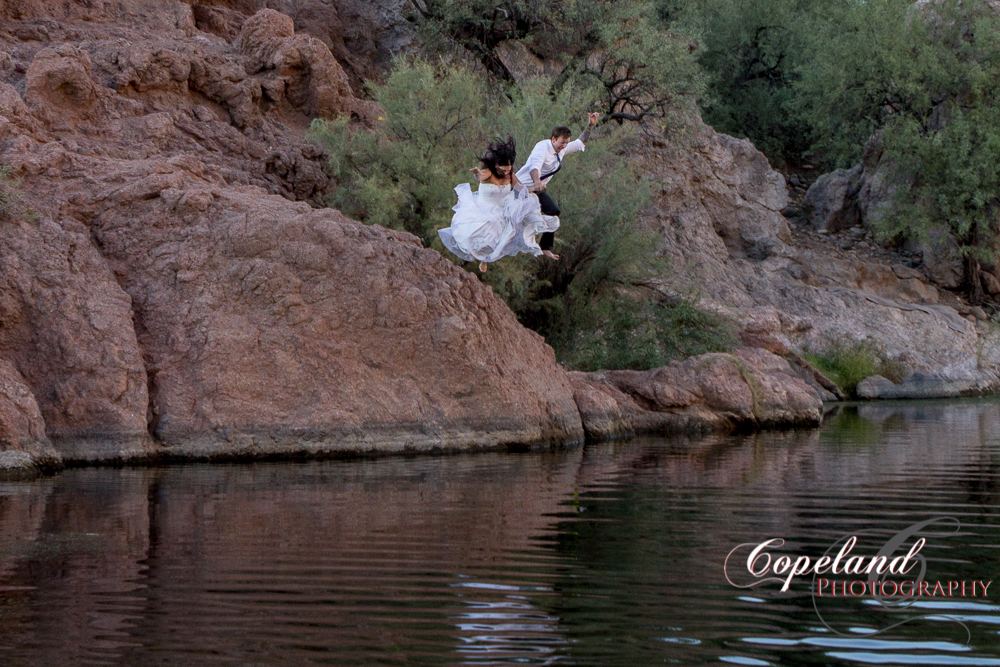 There they go…off the cliff!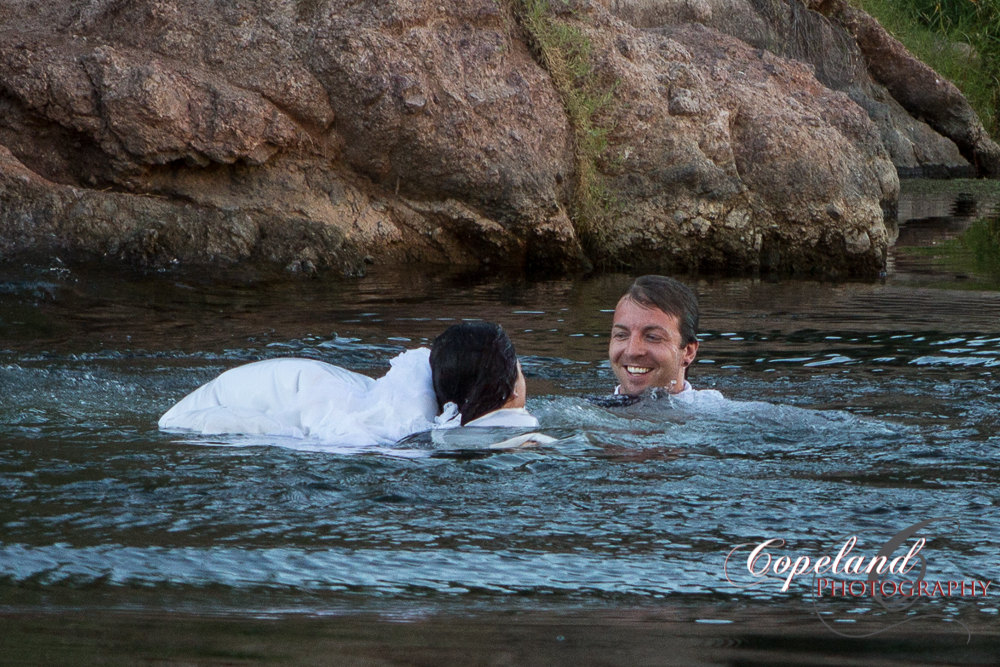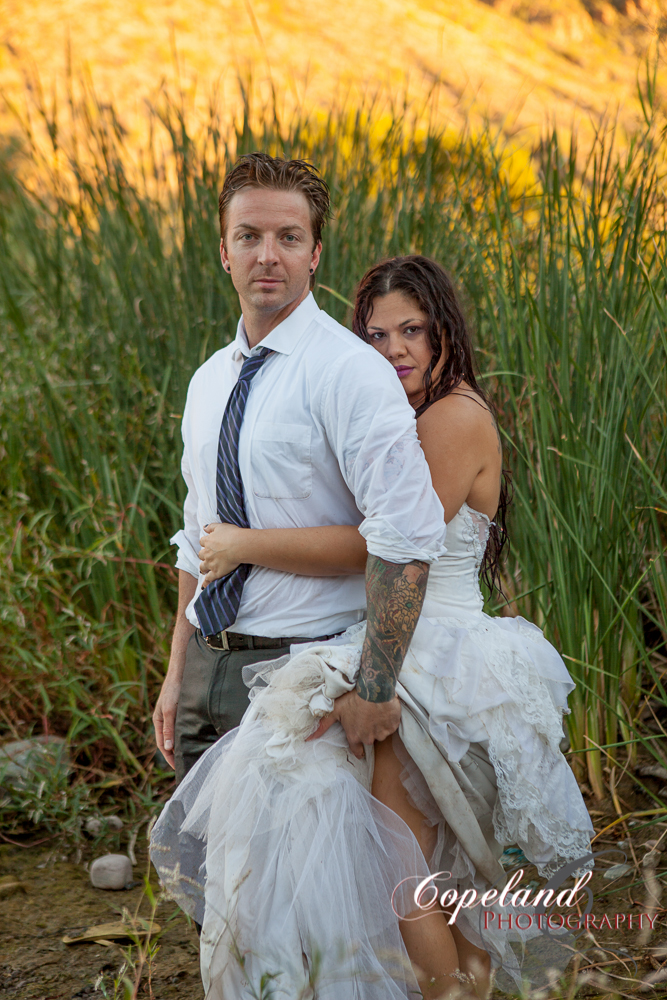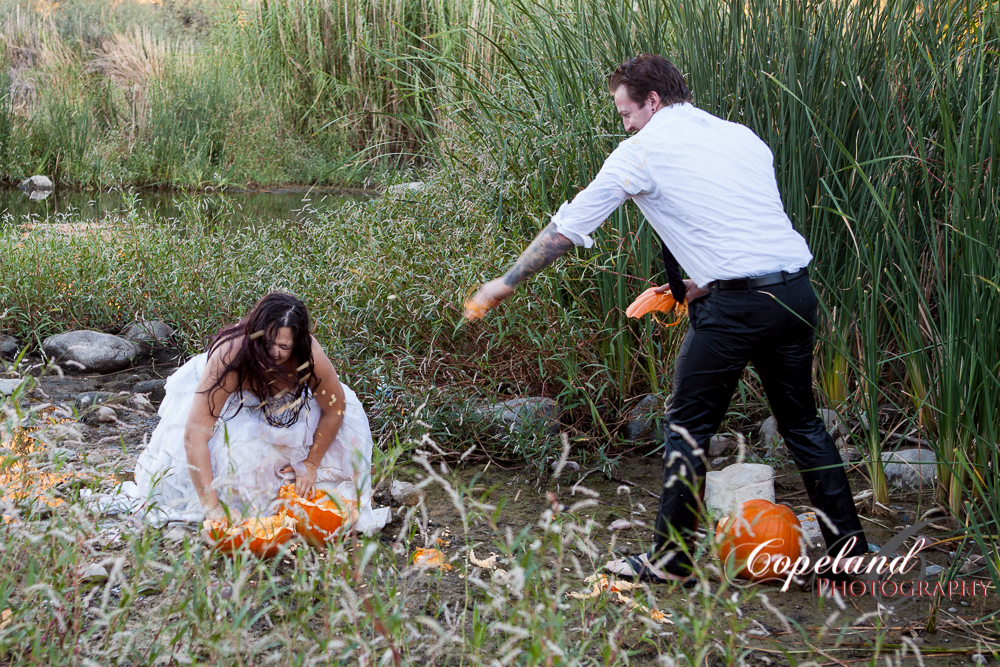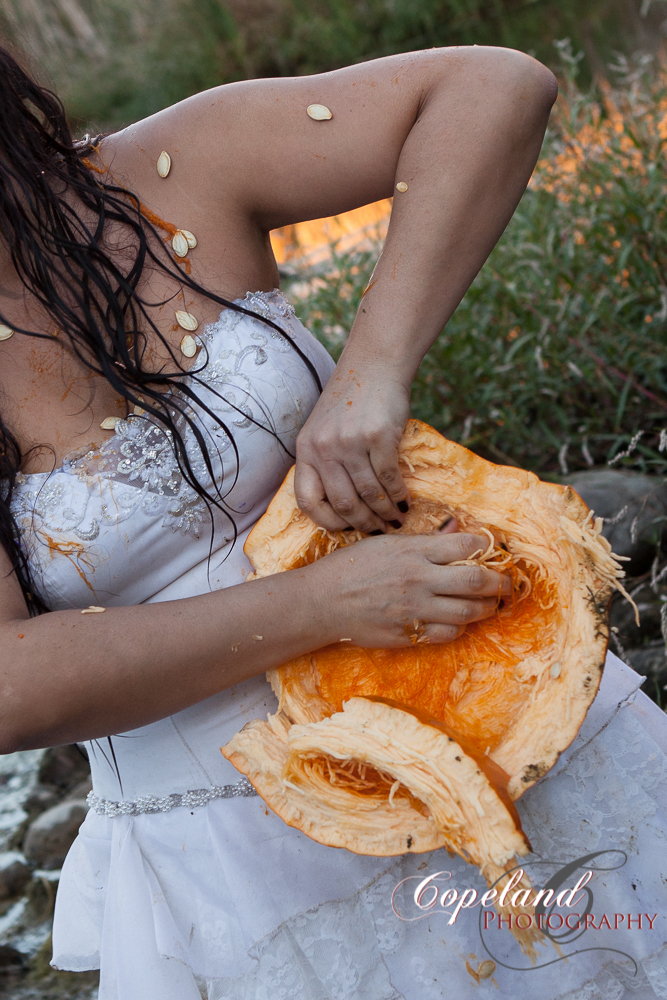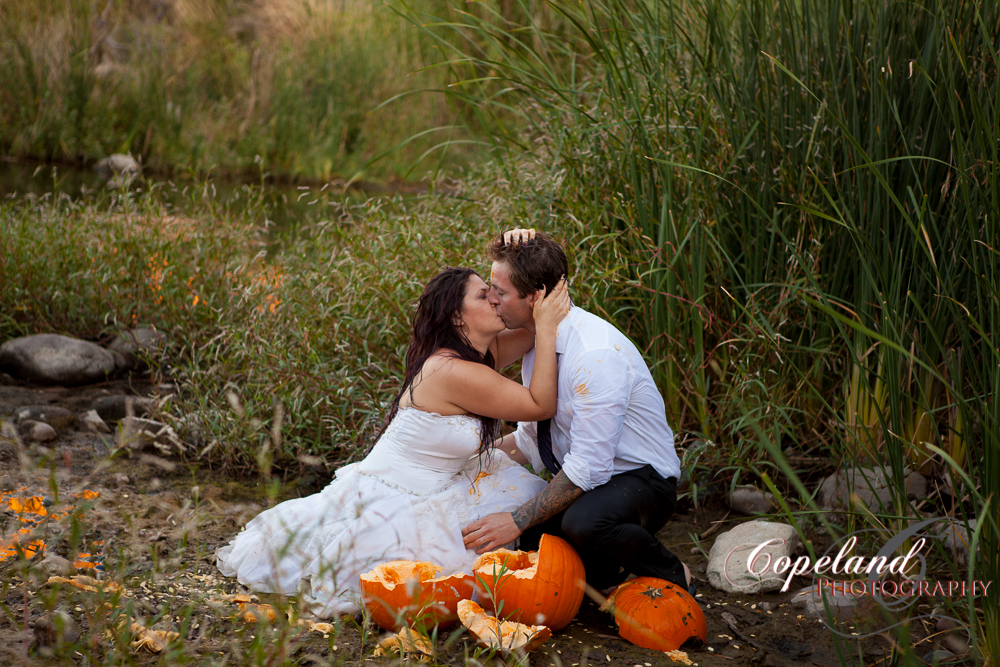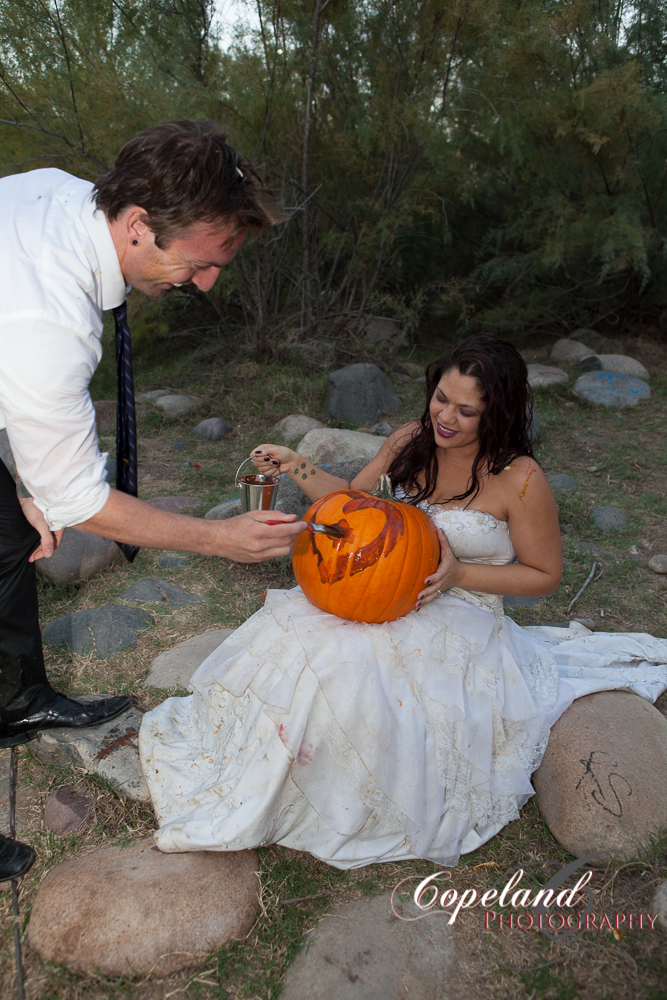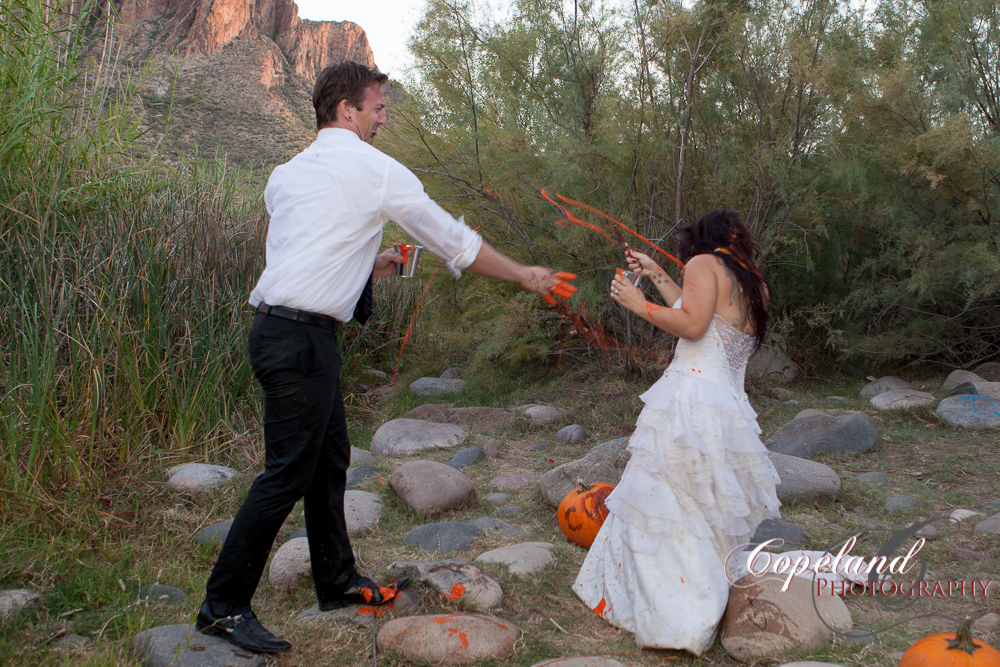 He got her good here….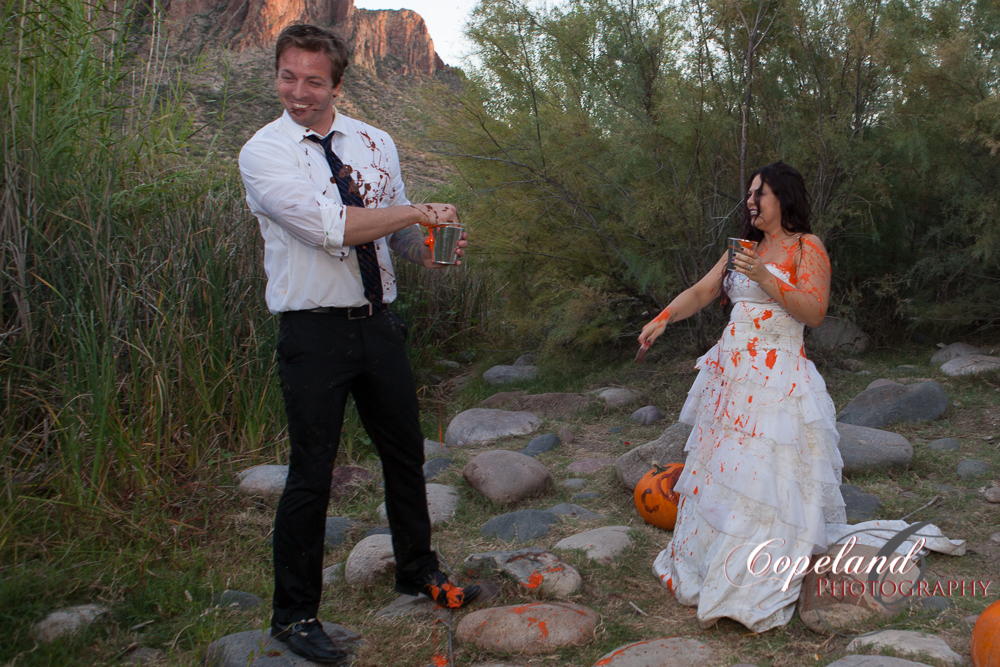 And then she retaliates!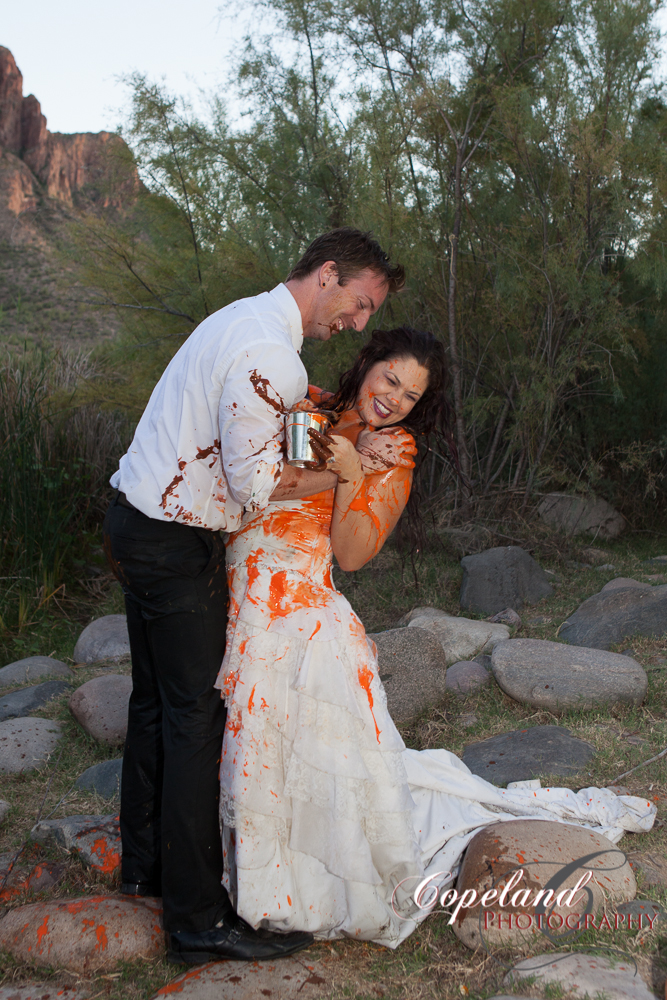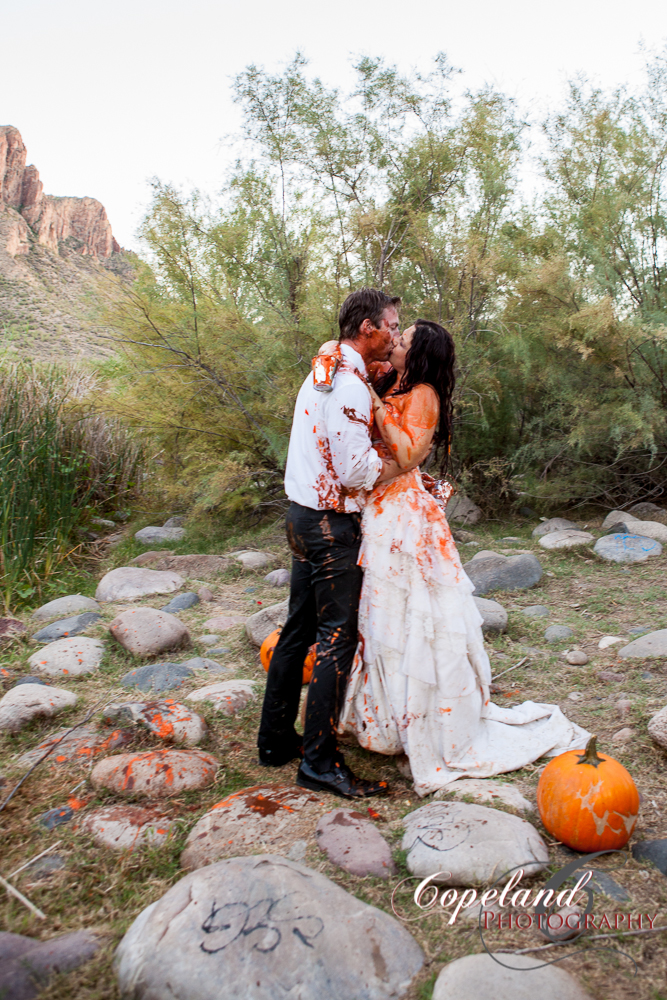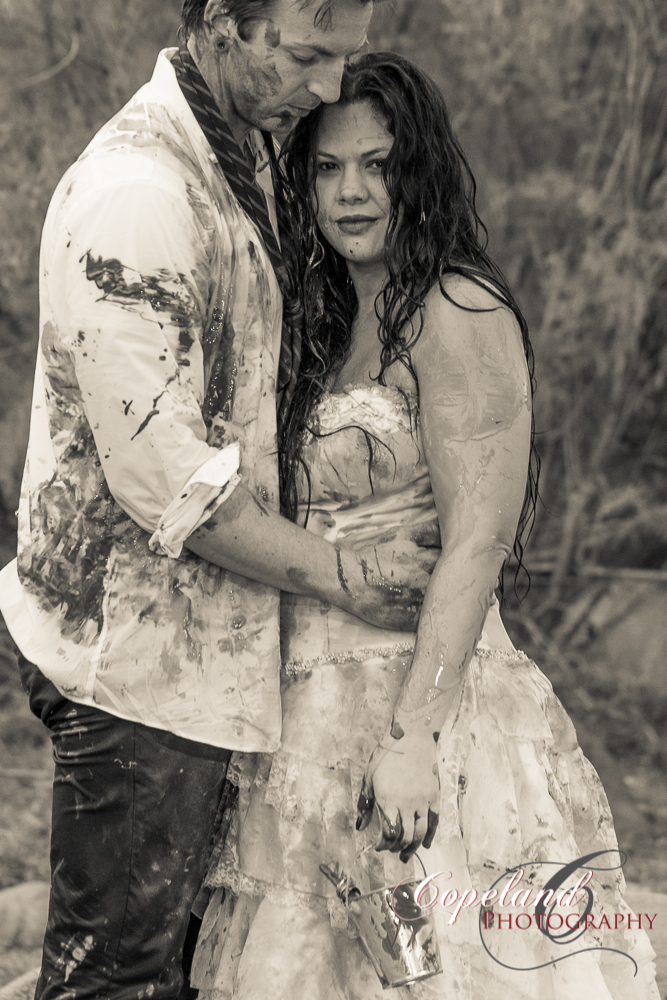 This image defines this couple, it tells a story….of love….fun….and trust….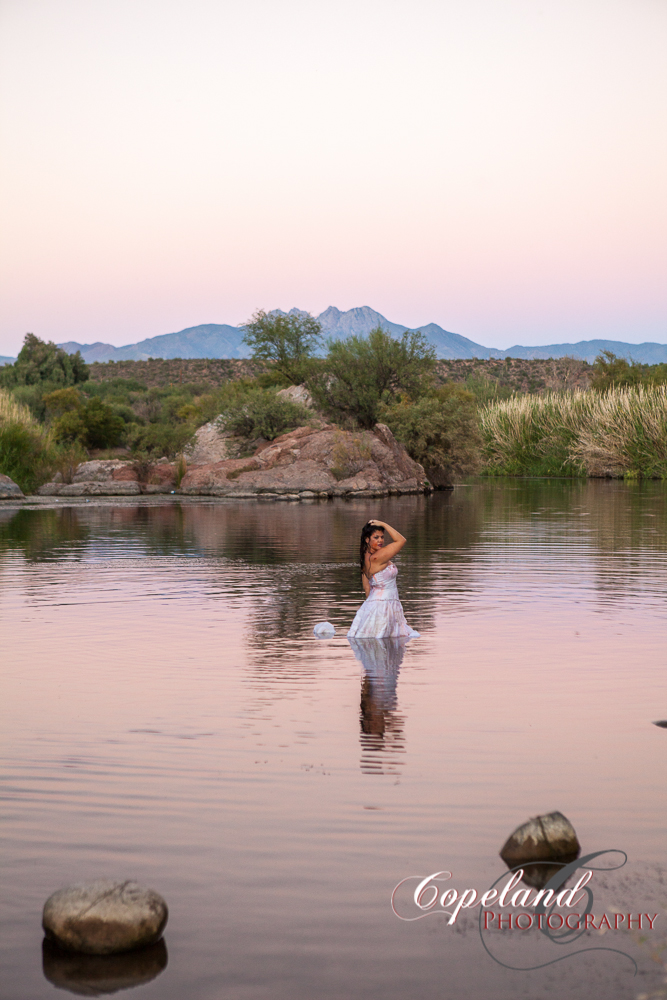 These two amaze me….